Subscriber-Only Access
Take Advantage of Your All-Access Pass
Since 2004, Verno's Beverage Brief has been the leading best practices publication for the beverage wholesaler industry. Now you can access all 170+ back issues of the Brief from any of your devices.
Verno periodically gives industry best practice seminars to large groups of wholesaler executives. The presentations and supplemental resources are available for you to download, regardless of whether you could attend the seminar.
KPIs are critical for measuring performance and making sure your company's hitting its goals. As a subscriber, you have access to some of the essential KPIs that every wholesaler should consider tracking to measure the effectiveness of each of the departments.
As Verno creates management tools during consulting engagements to help clients manage various aspects of the business, you get access to them, too! Wholesaler executives and managers are encouraged to download the resources (templates, checklists, calculators, policy examples, etc.) and use them with their teams.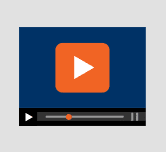 Help initiate conversations with your leadership team with these 5-minute starter videos. Each video covers a specific hot topic or wholesaler strategy for companies to consider as they make leadership decisions.
As wholesalers continue to grow larger, the need for legitimate job descriptions has increased substantially. Job descriptions provide a tremendous amount of value for wholesalers who are looking to take their company to the next level.
Ready to talk strategy?
Learn more about how Verno can help your company.